bio
Jordan Hawkins distinct voice in combination with his smooth feel for the fretboard allow him to captivate and melt the hearts of his listeners. The powerful lows and airy highs of his vocal range were gained through years of singing gospel at a southern baptist church in Greensboro, NC. With encouragement from his grandparents Jordan joined the church choir and began singing solos at age 12. Singing in front of a full church at a young age was frightening, but his ability to evoke compassion from church members through song would often bring him to tears at the altar.
Although Jordan's first instrument was piano, he developed a true passion and obsession for the guitar in grade school. Inspired by works such as John Mayer's "Continuum", Jimi Hendrix's "Electric Ladyland", J Cole's "The Sideline Story", Weezer's Say it Ain't So, The Pixies Hey, and many songs from the Rock Band video game, Jordan began writing his own songs and performing them at school talent shows and events. By the end of high school Jordan had collected a notebook full of unreleased music inspired by his high school crushes, personal insecurities and family issues.
His love for songwriting continued into college as Jordan ventured from North Carolina to Los Angeles to study at Pomona College in Claremont, California. The dorm piano room quickly became his favorite space, as his distance from home, and fresh experiences provided a platform for his continued maturity as a song-writer and musician.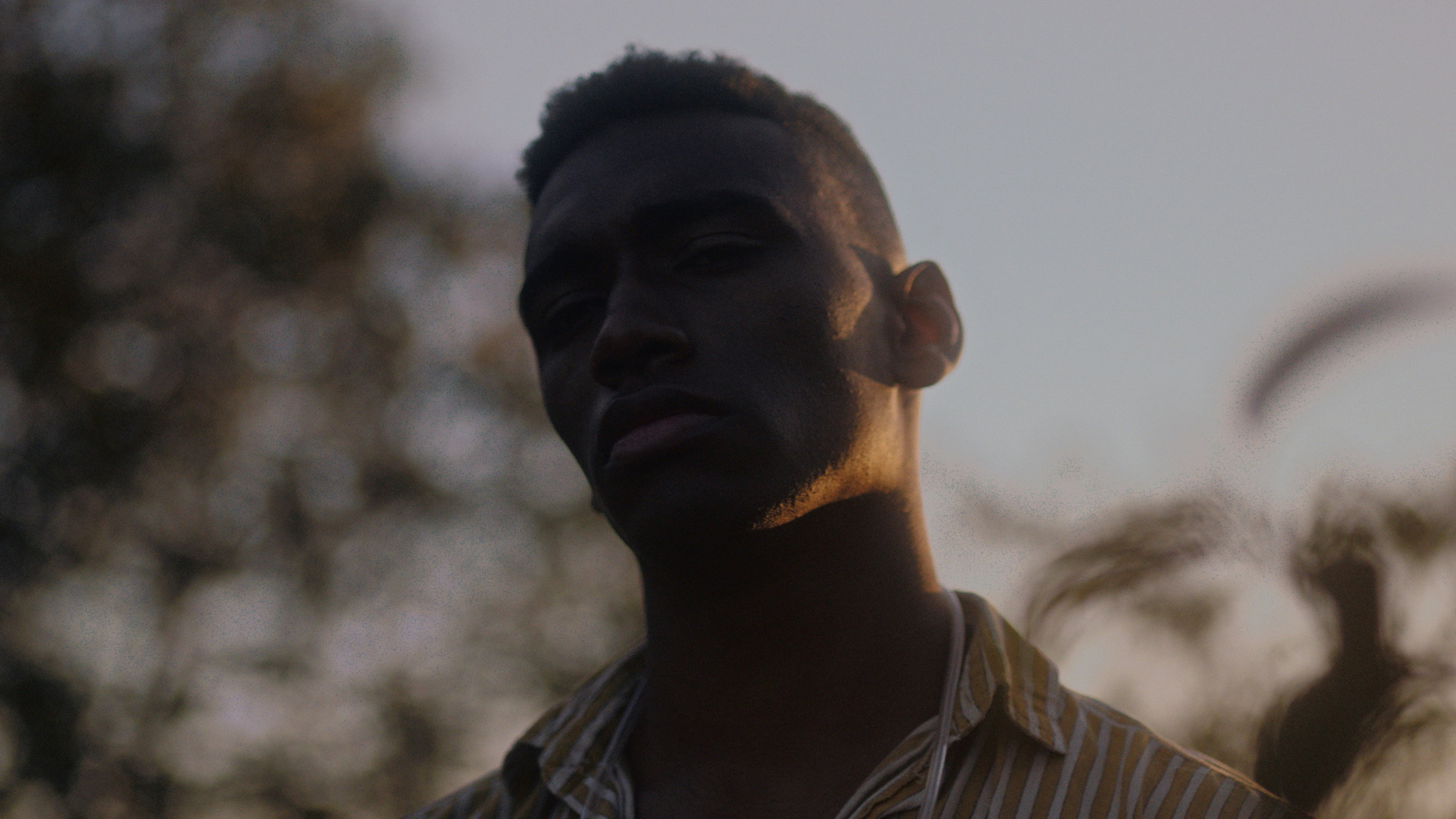 Listen
After years of experimenting with different sounds, Jordan began to develop his own unique sound based around the soul of his guitar. "We Have" combines soulful guitar based productions with the hard hitting rhythm and bass of contemporary R&B. "We Have" and "Boarding Pass" draw upon raw emotion to convey honest feelings that many try to suppress. Jordan's music would fit on a playlist with artist like Daniel Caesar, Gallant, Frank Ocean, and John Legend to name a few.
2018-2019
After releasing his first project "Imperfection" in 2017 Jordan hungered for new experiences, opportunities and adventures. He applied to spend a semester at the Royal Danish Academy of Music in Copenhagen, Denmark and was accepted into their Sound Engineering and Music Production program. Copenhagen allowed Jordan to mature tremendously as an artist and producer. In Copenhagen Jordan furthered developed his sound through live performances that highlighted the marriage of his tender vocals and his gentle feel for the guitar. This sound is embedded in "We Have" and "Boarding Pass".
Performances
Copenhagen, Denmark
Concert with Jordan Hawkins Cafe Nutid 3/23/18, 4/28/18

Jordan Hawkins and K-bird at Tjili Pop 4/11/18

CPH Listening Room Feat. Jordan Hawkins 4/22/18

Soundscape A Showcase of American Musicians 4/25/18

Music Talks Copenhagen 5/9/18
Greensboro, NC
Joymongers Brewery Feat Jordan Hawkins w/ J Timber and Joel Henry 6/20/18

Smith and Edge Feat Jordan Hawkins w/ J Timber and Joel Henry 7/14/18

Common Grounds Feat Jordan Hawkins w/ J Timber and Joel Henry 8/4/18

Joymongers Brewery Feat Jordan Hawkins w/ J Timber and Joel Henry 12/26/18

Common Grounds Feat Jordan Hawkins 1/11/19
New York, New York
Bushwick Public House, Brooklyn, NY w/ Molly With Charles 8/11/18
San Francisco, CA
So Far Sounds San Francisco 8/28/18

Cornerstone, Berkeley, CA 8/30/18
Los Angeles, CA
So Far Sounds LA 9/28/18, 2/14/19, 3/7/19 4/10/19

"We Have" Release House Party UCLA 10/6/18

DiSCovery Artist Showcase, Ace Hotel Segovia Lounge 10/24/18

Junior High Los Angeles 3/2/19

CAC Concerts UCLA 3/4/19

The Mint LA 5/8/19

Break Sound: The Study Hollywood 5/22/19
WINS
Music Talks Copenhagen
Music Talks CPH brought together notable music industry leaders in Copenhagen with impassioned music lovers to discuss the ins and outs of the music industry in Denmark. The panelist made comparisons to the American music industry and discussed how a Danish artist like Lukas Graham was able to gain a large international presence. The panel consisted of Malte Birkelund, Booking agent at PDH Music, Lasse Fabricius Persson, Head of A&R at Copenhagen Records and Bjarke Svendsen director at SNYK. At the conclusion of the panel the audience and panelist were wowed by a stunning acoustic performances from Jordan Hawkins
EARMILK: "The Slice" Feature
"Boarding Pass" was featured on a weekly segment titled "The Slice", which highlights brilliantly crafted alternative urban music.
"Fresh Finds: The Wave" Spotify Playlist
"Boarding Pass" was selected by Spotify curators for a playlist of R&B music from independent and signed artist. The playlist has 16k + followers.
Wine and Bowties "Lost" Music Video Premiere
UPCOmInG ShOWS AnD RELEaSES
"Lost Single and Music Video"
"Lost" is a song that parallels sincerity and deceit. Relationship trauma can result in one questioning the sincerity of his new partner as he carries baggage into a new relationship. "Lost" is a dialogue that dissects doubt and hope as Jordan and oghosthaze attempt to find a balance between the two.